GMFRS National Breathing Apparatus Challenge
GMFRS scoops awards at National Breathing Apparatus Challenge
FIREFIGHTERS from Greater Manchester Fire and Rescue service (GMFRS) have competed in the National Breathing Apparatus Challenge.
A team of firefighters from Red Watch based at Salford Community Fire Station represented the Service on Saturday, October 2, at the Fire Service College in Moreton – proudly bringing home two awards to Greater Manchester.
GMFRS' team members - WM Marc Howson (Incident Commander), FF Wayne Jolley (Entry Control Officer), FF Paul Burns (Breathing Apparatus) and FF Anthony Crumlish (Breathing Apparatus) and FF Stuart Fallows (Driver/Fireground) - showed professionalism and capabilities during the difficult scenario and achieved some great results, and were awarded third place for Incident Commander and a second place for Entry Control Officer.
The challenge required each team of five to face a scenario involving a property fire, with 30 minutes given to extinguish the fire and rescue casualties.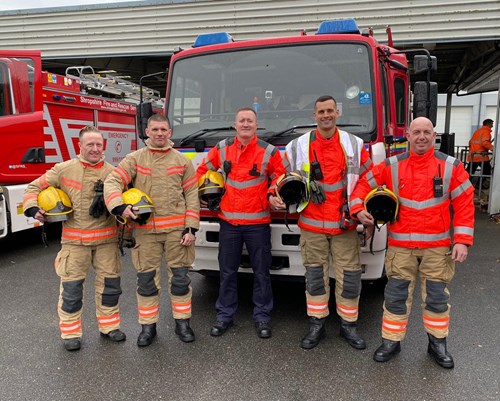 In addition, GMFRS was invited as a guest speaker to share learning and evaluation of the Cube fire to fire services across the country while at the event.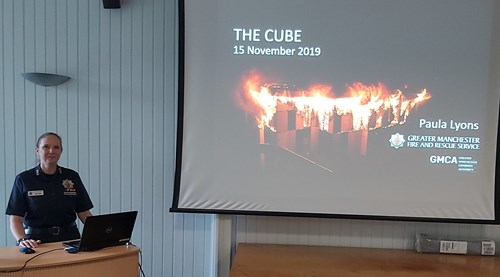 WM Dave Berry, Breathing Apparatus Training Officer, Service Development also participated, undertaking multiple BA wears, condition setting and ensuring safety.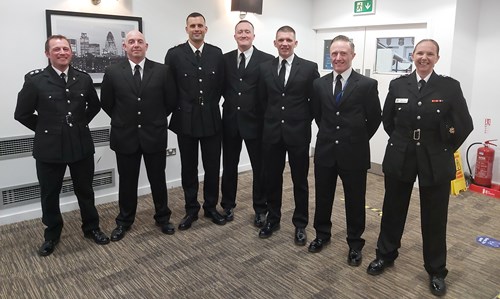 Station Manager Paula Lyons, who is also Deputy Chair for the GM Women's Success and Support Network, said: "GMFRS was well-represented throughout the National Breathing Apparatus Challenge - from participating, to condition setting, and sharing our learnings from the Cube fire incident. We are very proud of our achievements and pleased to bring home two awards with us.
"I would like to thank everyone who participated in the challenge and those who supported GMFRS attendance. This was a brilliant team effort and I am sure everyone has gained valuable experience from this challenge. Overall, it was a fantastic weekend of learning and development." 
---
04/10/2021 14:22 PM