GMFRS RTC National Breathing Apparatus Challenge
GMFRS joining national and regional challenges
GREATER Manchester Fire and Rescue Service (GMFRS) will be competing in the National Breathing Apparatus Challenge for the first time, represented by a team of firefighters from Salford. The event will take place on 2 October 2021 at the Fire Service College. 
The team will be competing against other fire service teams from across the country. During the challenge, each team of five will face a scenario of a property fire and will be given 30 minutes to extinguish the fire and rescue any casualties. The GMFRS team is currently undergoing training and preparation for the competition. 
Recently, GMFRS' Road Traffic Collision (RTC) extrication team also took part in a regional challenge hosted by the United Kingdom Rescue Organisation (UKRO) to test their skills rescuing a casualty from a crashed car. The team successfully rescued the casualty out of the car within the time limit of 20 minutes.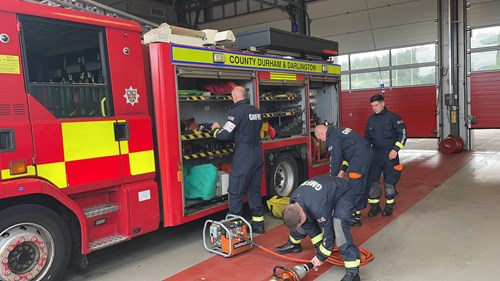 GMFRS' RTC extraction team preparing equipment before the challenge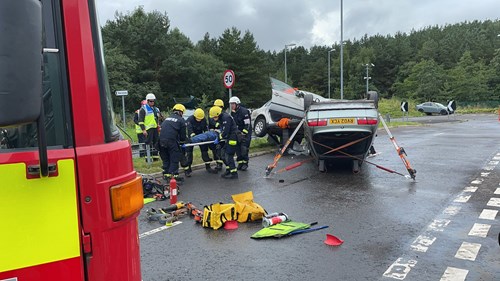 GMFRS' RTC extraction team rescuing a casualty during the challenge
GMFRS' Training Delivery Manager Robert McDonagh said: "Ongoing training is important to GMFRS so that we can keep up to date with rescue skills and the use of equipment. That's why we support our colleagues in joining these challenges. They are not just competitions, but also valuable training experiences that help enhance the crews' ability and skills in facing different scenarios." 
GMFRS is always looking for opportunities for our firefighters to improve their firefighting and rescue skills as part of the ongoing training process. Joining national and regional challenges is a great opportunity to learn from some of the best teams in the country and more importantly bringing back useful insights for our service. 
---
Article Published: 14/09/2021 08:51 AM