GMFRS Culture
Former police chief officer joins GMFRS as part of plans to improve culture
A FORMER police chief officer is supporting Greater Manchester Fire and Rescue Service (GMFRS) as part of its ongoing plans to improve organisational culture.
Sunita Gamblin QPM will act as an independent co-chair of GMFRS's new Culture First Board, which was announced in GMFRS's new Annual Delivery Plan for 2023-24 and has been set up proactively by GMFRS to scrutinise all major projects and programmes to ensure a positive and respectful culture is at the heart of the Service's work.
Previously Deputy Chief Constable at Lancashire Constabulary, Sunita will co-chair the board with Chief Fire Officer Dave Russel. They will be joined by representatives from across GMFRS, including staff networks, the Freedom To Speak Up Guardian, and the Trade Unions.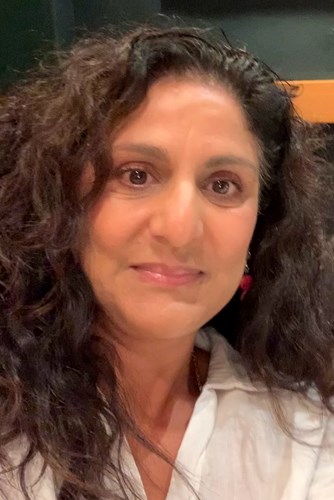 Sunita said:
"The Deputy Mayor, Chief Fire Officer, Service Leadership Team, Trade Unions and GMFRS's Equality, Diversity and Inclusion Manager have all committed to an improvement journey in which the Service dedicates itself to ensuring that everyone feels valued, supported, and motivated to do their finest work."
Sunita previously served with Lancashire Constabulary as Deputy Chief Constable where she led the transformation of the force's approach to fairness and inclusion. Before joining Lancashire, Sunita was a Chief Superintendent at Derbyshire Constabulary where she had worked for 27 years in operational roles after joining as a Constable.
During her policing career and beyond, Sunita has always been passionate about ethics, culture and inclusive leadership, and now hopes to bring her expertise to GMFRS.
Sunita continued:
"Since coming into GMFRS, I have been encouraged by the commitment and emphasis towards moving further forward in improving organisational culture. There is a recognition that there is still a way to go.
"The governance arrangements for the new Culture First Board involve staff from across the Service and have been put into place to enable progress to be monitored and scrutinised closely. The board is now successfully up and running and it will continue to work collaboratively, encourage open communication, feedback, acknowledge mistakes and continuously learn. By developing a working environment of active growth and effective change, the Service will continue to work towards and anticipate a future that embraces inclusivity as a norm."
Kate Green, Deputy Mayor of Greater Manchester for policing, crime, criminal justice and fire, said:
"It's so important that everyone feels welcome, safe and respected working at Greater Manchester Fire and Rescue Service, and that our communities continue to feel proud of and confident in the service.
"This means making sure we respect everyone's skills and strengths, and our differences, as well as the things that bring us together. It also means understanding all of our different communities and their needs, and we do that best my making sure our service is made up of people from all those different backgrounds.
"Culture is an absolute priority for GMFRS and me, and I'm delighted Sunita has joined our Chief Fire Officer Dave Russel to co-chair our new board. But culture isn't just something you do once – we must go on asking ourselves questions about whether we are doing the very best we can for everyone who works in or comes into contact with our service."
---
08/06/2023 13:27 PM