Event GMFRS Fire Passing Out Parade
First Pass-Out Parade of 2023 sees 20 new recruits join GMFRS
Greater Manchester Fire and Rescue Service has welcomed its latest firefighters to the Service at the first Pass-Out Parade of 2023. 
Last Friday (January 13), 20 trainee firefighters celebrated their success following an intensive operational training course.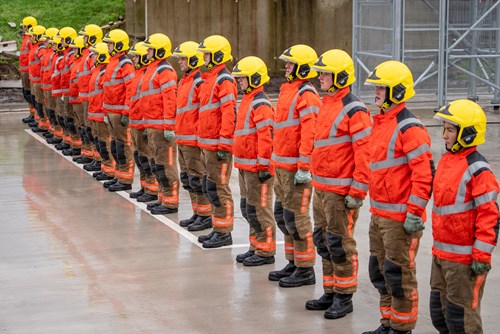 The event was held for the first time at our Bury Training and Safety Centre and welcomed family, friends, and loved ones to watch another fantastic demonstration; photos of which can be seen on our social media channels.
Also in attendance was the Deputy Mayor of Greater Manchester, Kate Green and the Vice Lord-Lieutenant of Greater Manchester, Sharman Birtles who attended the ceremony to address the recruits and present them with their completion certificates, which marks the end of their training course.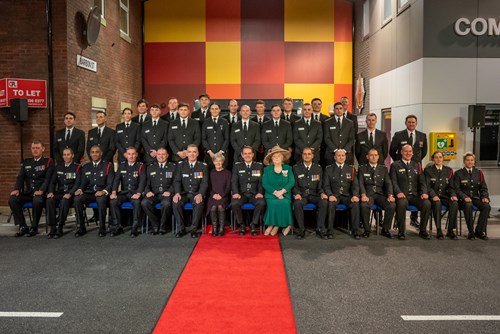 Four stand-out firefighters on the course were selected and presented with individual awards from Chief Fire Officer Dave Russel; Vice Lord-Lieutenant of Greater Manchester Sharman Birtles; Deputy Mayor, Kate Green and GMFRS' Chesney Conu-Heywood.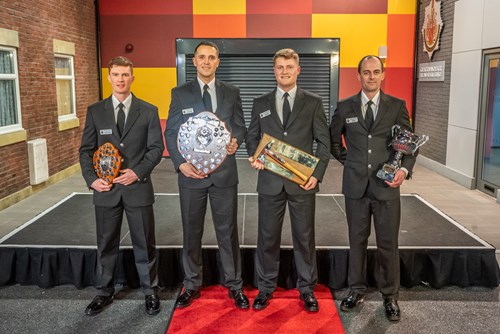 The 'Stephen Hunt' Endeavour award – TFF Steven Blades
Academic award – TFF Will Leaman
Fitness award – TFF Gavin Hill
Silver Axe award – TFF Harry Mair
The Silver Axe is presented by the CFO to the trainee firefighter who, in the eyes of training staff, has displayed and maintained exemplary standards in all aspects of the training course throughout the weeks.
We were also joined by The Fire Fighters Charity who raised a further £136 thanks to the very popular Blaze Bear! A big thank you to everyone who donated or bought something from the stall.
The recruits will now be posted to community fire stations across Greater Manchester, where their apprenticeship training will continue until they become fully qualified firefighters.
---
16/01/2023 13:46 PM