Charity
Firefighters to swim 10KM to boost funds for colleague battling cancer
TWO firefighters are all set to take on the Great North Swim to help boost funds for their colleague and friend who is battling a rare form of cancer.
Firefighter Rick Casey from Greater Manchester Fire and Rescue Service continues with his battle with Renal Medullary Carcinoma, with extra funds required to support ongoing treatment.
Crew Manager Rob Bandey, Blue Watch Cheadle, and Watch Manager Pete Stone, Red Watch Hyde, have been training for the challenge which will see them swim 10KM in Lake Windermere on Friday, June 7.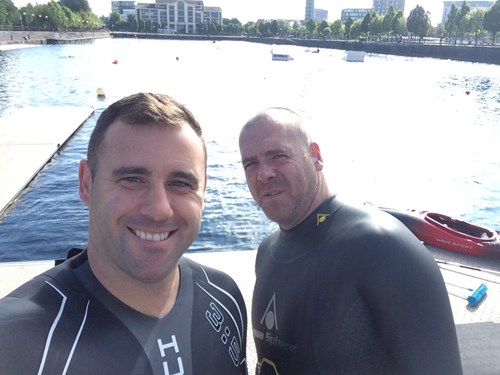 Rob Bandey and Pete Stone
Crew Manager Bandey said: "Me and Watch Manager Pete Stone have entered the Great North Swim in Windermere to help our friend and work colleague. We have trained together over the last couple of years and have swam in open water and lakes but this time is different as it is to help Rick – who has helped others over the years carrying out his role of firefighter."
If you wish to help out Rick and his family you can make a donation by following the link:
https://www.justgiving.com/crowdfunding/phil-allingan-linkedin-rickycasey
---
29/04/2019 08:34 AM