GMFRS
Hundreds support Hindley open day
HUNDREDS of people headed to Hindley Community Fire Station for its latest open day organised by Red Watch, making it a huge success.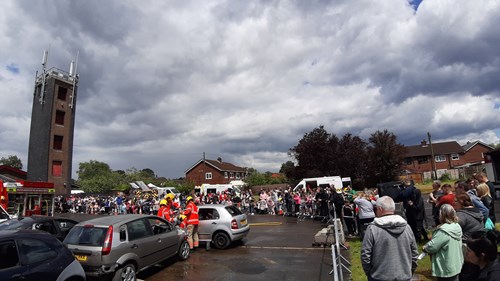 On Saturday, June 25, 2022, Greater Manchester Fire and Rescue Service (GMFRS) welcomed families to the Borsdane Avenue station, who were eager to learn about staying safe at home, on the roads and around open water, plus much more.
Supporting GMFRS' ongoing prevention work around cooking fires and the Cook Safe campaign which launched in April, a cooking fire demonstration led by Watch Manager Mark Anderson was a highlight of the event as flames licked out of the kitchen safety unit as the crowd looked on.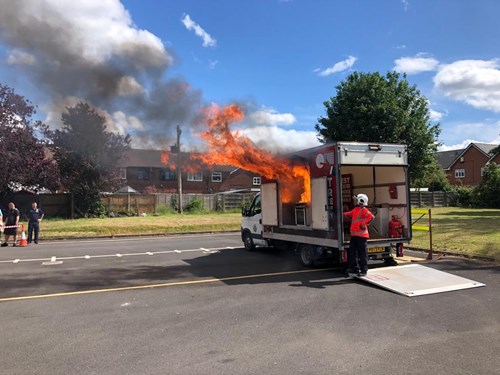 Younger visitors also enjoyed a bouncy castle, hook-a-duck and The Fire Fighters Charity stall, helping to boost funds for the charity which provides support to the fire service family.
Several partner agencies also attended the event, with St. John's Ambulance providing first aid training.
Station Manager Baz Scott said: "I want to thank everyone who supported Hindley's open day making it a huge success with lots of people now more knowledgeable about staying safe in their homes and on our roads, about risks associated with open water in our city-region, and moorland fires.
"Also, a special thank you to Watch Manager Anderson and Red Watch who led on organising and delivering the event."
A whopping £1,490 was raised as a result of the event for TFFC.
To find out more about staying safe please visit: www.manchesterfire.gov.uk and follow activity on social media.
For upcoming events visit the 'community' section of our website.
---
27/06/2022 11:37 AM