GMFRS
Have your say on plans for brand new fire stations in Manchester and Bury
Blackley and Whitefield fire stations set for redevelopment as part of £38m investment across Greater Manchester Fire and Rescue Service (GMFRS) estate

New stations will offer modern facilities with lower carbon emissions

Public consultation on plans launched today, with drop-in sessions scheduled on 6 and 8 March

Visit www.gmconsult.com to find out more and have your say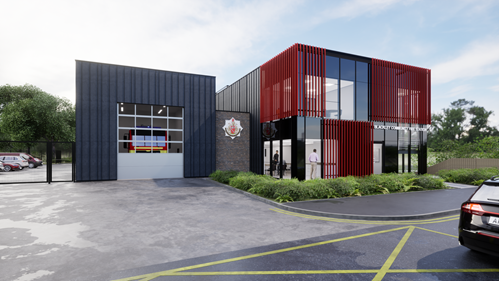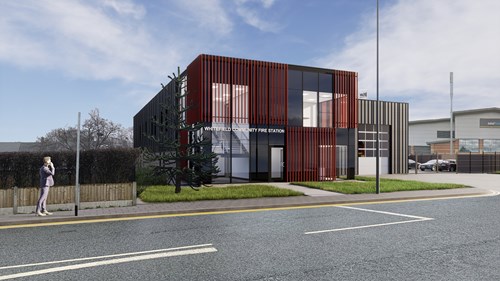 RESIDENTS in Manchester and Bury will be able to have their say on plans to build two fire stations, as part of a £38m redevelopment programme.
Proposals will soon be submitted to local planning teams to build new fire stations in Blackley and Whitefield, on the same sites currently occupied by Greater Manchester Fire and Rescue Service (GMFRS).
The new stations will offer improved facilities for firefighters, supporting crews to carry out their work serving local communities. They will feature new sustainable heating and lighting systems, helping Greater Manchester to decarbonise public buildings and achieve the goal of becoming carbon neutral by 2038. They will also host dual-purpose community rooms and operational training rooms.
The stations will offer the same level of service to the local community as the current fire stations, with the amount of fire engines and response times to emergencies staying the same.
The plans have been developed in conjunction with local partners and are part of Greater Manchester's £38m Estates Strategy, which sets out a vision for upgrading and redeveloping a number of stations across the city-region to ensure they remain fit for purpose and enable GMFRS to provide the best possible service to residents.
Leaflets are being delivered to local residents with more information about the plans, and two drop-in sessions for residents and stakeholders will be held next month:
Monday 6 March at Blackley fire station, Rochdale Rd, Manchester M9 7EQ, from 4:30 p.m. – 7 p.m.

Wednesday 8 March at Whitefield fire station, Bury New Rd, Whitefield, Manchester M45 7SY, from 4:30 p.m. – 7 p.m.
People can have their say on the plans by taking part in the consultation at www.gmconsult.org.
Deputy Mayor of Greater Manchester Kate Green said:
"We want to hear from people about their priorities for our fire service and the facilities at their disposal.
"These plans are part of a wide-ranging programme of investment across Greater Manchester Fire and Rescue Service, enabling us to bring forward new, modern fire stations that are fit for the future.
"Bev Hughes took the crucial step of initiating this investment in our local fire service, and as Deputy Mayor I'm pleased to carry on that work and ensure that firefighters have the best possible facilities and resources to get on with doing their jobs and protecting our communities."
Chief Fire Officer Dave Russel said:
"We recognise that the pressures and the challenges we face across Greater Manchester Fire and Rescue Service are changing. We also recognise the responsibility we have, as a service embedded at the heart of our communities, to make sure that residents can have their say on our vision for adapting to these changes.
"These plans will see decades-old buildings replaced with state-of-the-art fire stations, enabling us to maintain the cover our crews provide while increasing the energy efficiency of our estate and cutting carbon emissions. This is about making sure that GMFRS is on the front foot and equipped with the tools and the facilities to carry on serving Greater Manchester."
The GMFRS Estates Strategy is set to be carried out over four phases, with the redevelopment of Blackley, Whitefield happening first, with plans to rebuild Stockport Fire Station on King Street being released in Spring 2023.  Fire stations in Heywood and Whitehill will be redeveloped later in the programme.
For more information, visit the GMFRS website: Station new builds - Greater Manchester Fire Rescue Service
---
24/02/2023 15:46 PM