GMFRS
GMFRS recognised at World Rescue Challenge
Congratulations to Greater Manchester Fire and Rescue Service's (GMFRS) Road Traffic Collision (RTC) Extrication team members who are now the proud owners of the Developing Excellence Award - following the latest World Rescue Organisation Rescue Challenge which took place in Luxembourg.
The seven-strong team was invited to compete in its first World Rescue Challenge since 2013, joining 35 teams from across the world from 7 to 11 September.
The team proudly brought home the Developing Excellence Award – for being the highest scoring new team over the four-day competition.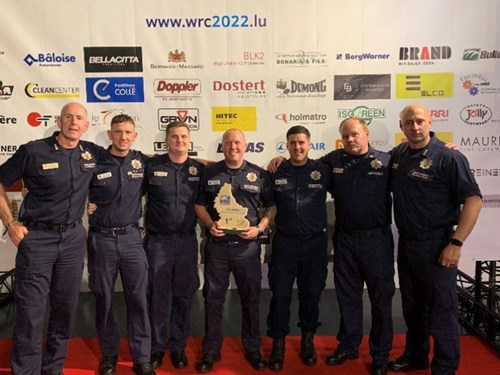 From left to right: Incident Commander Ian Melville, Medic Ashley Capper, Technical David Nelson, Technical Simon Moore, Technical Rupert Tighe, Medic Stephen Fisher, Technical Tom Weate
The team competed in three scenarios – standard, rapid and complex. 
Standard scenario: a 20-minute challenge to extricate a casualty out of a vehicle in a simulated accident.
Rapid scenario: a 10-minute challenge to extricate a severely injured casualty who is in critical condition.
Complex scenario: a 30-minute challenge to extricate a severely injured casualty, and to free another casualty who is physically trapped within the vehicle.
Overall, the team ranked 14th – with good performances in both the rapid and complex challenges, finishing eighth and ninth, respectively. To highlight, Incident Commander (IC) Ian Melville, who scored Top IC in the rapid scenario and finished sixth overall, in the IC category.
RTC Team Liaison Officer, Group Manager Ian Redfern, said: "We were very proud to represent GMFRS and compete in the World Rescue Challenge. The scenarios were extremely challenging – with limited access and space available for the teams to get the casualties out safely, but the team has learnt a lot throughout the competition and look forward to the upcoming UKRO Rescue Challenge in Birmingham at the end of September.
"These valuable experiences have enhanced each team member's rescue skills and their ability to overcome difficult situations which are crucial when attending incidents in real life."
Here are some photo highlights from the competition: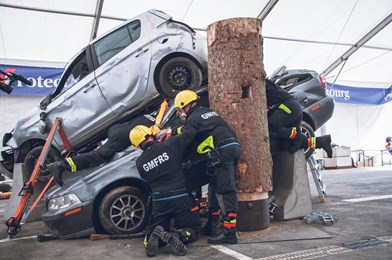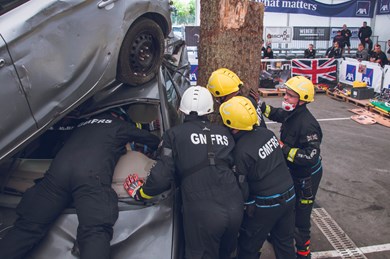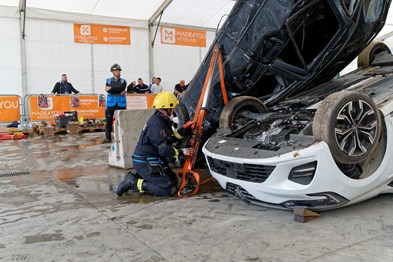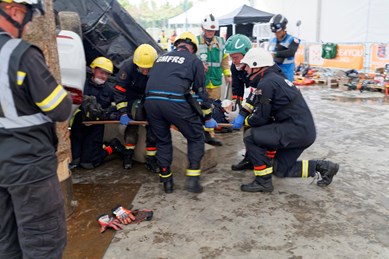 You can also watch our team's scenarios on YouTube:
The team is currently preparing for its next challenge - West Midlands Festival of Rescue organised by the UKRO, taking place in Birmingham from 29 September to 1 October.
Stay tuned for further updates on the event.
---
20/09/2022 13:23 PM