Fire
Firefighters tackle blaze at industrial units in Manchester
1pm update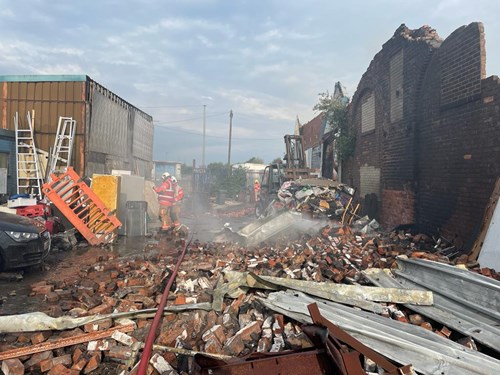 GMFRS Station Manager Ken Booth, officer in charge at the scene, said: "Firefighters have been working since the early hours tackling a large fire at an industrial estate on Clifton Street, Manchester.
"Four fire engines are still at the scene fighting the remaining pockets of fire. The fire had spread to four units, causing parts of the buildings to collapse. The hard work of our crews stopped the fire spreading any further, saving a number of commercial spaces and warehouses.
"No casualties have been reported and there is no evidence of anyone missing. However, we will not be able to confirm this until the area is safe.
"Hulme Hall Lane (A6010) has now been reopened but Clifton Street and Lord North Street remain closed.
"A fire investigation procedure has been initiated and our fire investigation officers are working with other agencies, including Greater Manchester Police, to determine the cause of the fire.
"GMFRS crews will be at the scene for some time and people are asked to avoid the area where possible."
9.30am update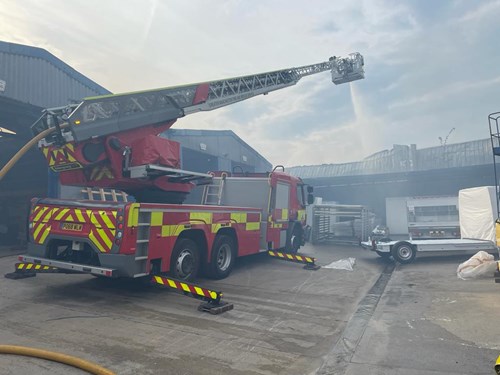 Tom Weate, GMFRS Station Manager and incident Operations Commander, said: "At the height of the incident we had eight appliances and numerous other support vehicles attending. 
"This was a well-seated fire with a number of road closures in the area. We'd ask the public to bear that in mind while travelling around Manchester today."
7am update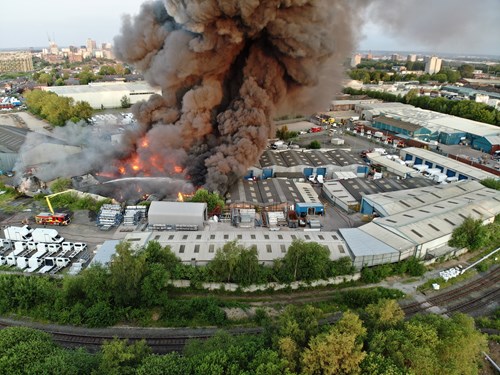 At around 3.40am on Saturday 17 June, fire crews were called to reports of a fire on Clifton Street, Manchester.
Eight fire engines from across Manchester and Salford, including a turntable ladder appliance, quickly attended the incident, which involves two detached industrial buildings.
Firefighters have made good progress extinguishing the fire and remain at the scene.
Hulme Hall Lane (A6010) remains closed between Oldham Road (A62) and Bradford Road. People are asked to avoid the area where possible.
---
17/06/2023 09:21 AM