Fire
Commercial property fire - Moor Lane, Stockport
8.45am update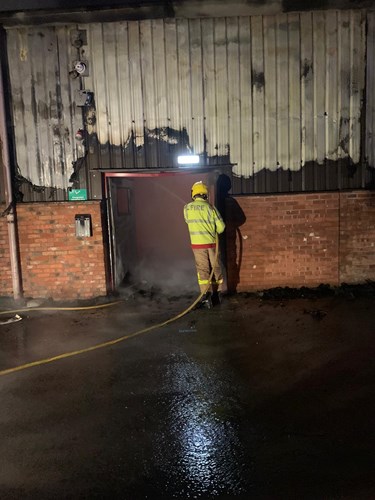 Fire crews from across Greater Manchester and Cheshire have worked overnight to bring a large fire at a commercial property on Moor Lane, in Woodford, Stockport, under control.
Three fire engines remain at the scene. Firefighters are currently dampening down remaining hotspots.
9.30pm update
Firefighters were called to reports of a commercial property on fire on Moor Lane, in Woodford, Stockport, at approximately 6.15pm on Monday, 8 February.
Four fire engines from Cheadle, Stockport, Marple and Offerton stations, alongside two from Cheshire, quickly arrived to the scene. Upon arrival fire crews found the building was well alight across two storeys.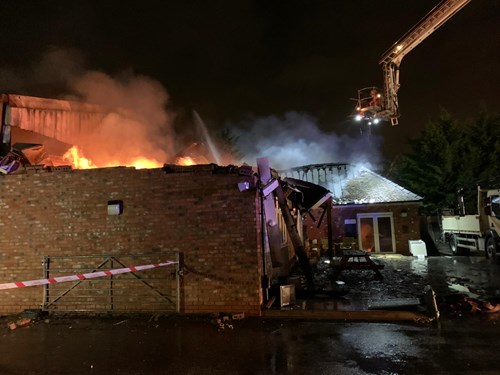 The fire currently measures 60x40m. Firefighters are using four jets and two aerial platforms to tackle the fire.
Residents in the area are being advised to keep their windows and doors shut as a precaution due to smoke. Fire crews remain at the scene.
Incident Commander, Pat Johnson, said: "Firefighters have worked hard at the scene. The fire is now being brought under control using two aerial appliances and hand held jets.
"The public are advised to avoid the area for now and keep doors and windows shut. It is anticipated the fire service may be in attendance for a number of hours through the night."
---
08/02/2021 21:40 PM