GMFRS
55 new firefighters celebrate their successes
Yesterday (Thursday, December 20) dignitaries, families and trainers gathered at the Operational Training Centre to celebrate the last Passing Out Parade of 2018.
55 trainee firefighters have been put through their paces during an intensive 13-week operational training course. They will now join fire stations across Greater Manchester to continue their two-year apprenticeship.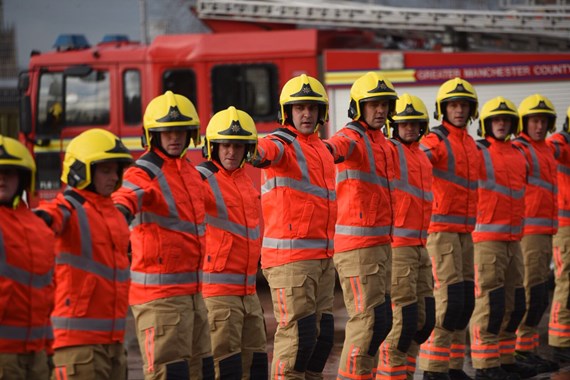 The event celebrates the recruits' achievements with a warm welcome to Greater Manchester Fire and Rescue Service (GMFRS).
The trainee firefighters showed off their skills, giving demonstrations on how we use the latest technology to save lives. A variety of scenarios took place on the training yard including extinguishing fires, rescue of a person and CPR.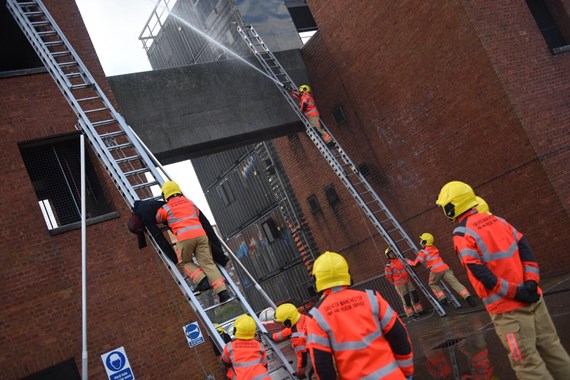 Vice Lord-Lieutenant of Greater Manchester, Paul Griffiths, presented each firefighter with a certificate to mark the end of their operational training.
Chief Fire Officer Jim Wallace presented four special awards to stand-out firefighters on the course. The awards are as follows –
Endeavour award – Jessica Sargeson
Academic award – Paul Clamp
Fitness award – James Eachus
Silver Axe award – Michael Woodhall
The Pass Out Parade also marked the last celebration event for Operational Training Delivery Group Manager, Dean Nankivell, who is set to retire from the service in the new year. 
Area Manager Damian O'Rourke said: "In his final post as Group Manager of Operational Training, there is no doubt Dean has helped improve the lives of both GMFRS employees, as well as protecting the communities of Greater Manchester.
"As a close friend he will greatly missed by myself and the rest of his colleagues. Best of luck Dean in your next adventure."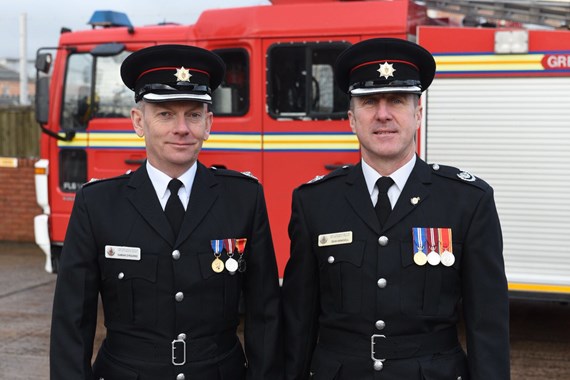 Earlier this week, in a bid to raise money for The Fire Fighters Charity, the recruits took part in the 'Tour de Manc', which involved a five-mile walk around Manchester City Centre wearing full breathing apparatus.
They raised an incredible £1,510 for the charity, with a cheque presented to Cath Palmer of The Fire Fighters Charity at the celebration event.
Closing the ceremony, Chief Fire Officer Jim Wallace said: "A massive thank you to all the recruits for their hard work and dedication throughout the past 13 weeks. You are joining, what I believe is one of the biggest and best fire and rescue services in the UK.
"In total you will bring over 2000 years of service to the organisation, it's a fantastic achievement and for that I thank you.
"You are the future of this organisation, joining at an exciting time due to a period of change with new opportunities and changes. Good luck in your future with GMFRS."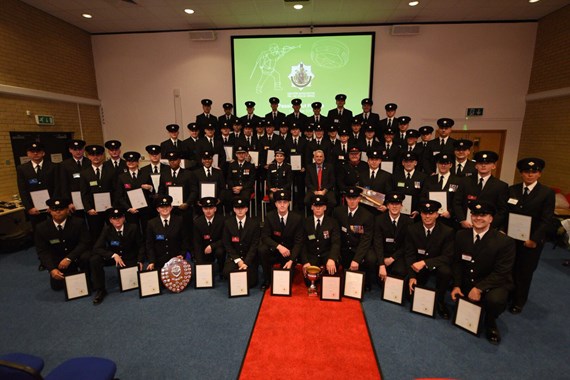 Congratulations to all the fantastic recruits. We hope you have a very happy and successful career at GMFRS.
Pictures can be found on our social media channels including Twitter and Instagram.
---
21/12/2018 14:39 PM