Deliberate fire-setting costs approximately £1.45billion per year in England and Wales.
In 2022-2023, there were 7240 deliberate primary and secondary fires in Greater Manchester. The average response cost per fire for us is £4,195, totalling £30,371,800 for the year.
The Atlas Project is an intervention that has been developed by our Safer Communities and Interventions Manager, Emma Potts and Prevention Watch Manager, Peter Fitzpatrick, in collaboration with Greater Manchester Probation Service (GMPS). This community project is the first of its kind, offering wraparound support from key partner agencies, embedded in a holistic and therapeutic approach for adults convicted of any fire-setting crime. The course was created to assess, engage, educate, develop support structures and raise awareness around fire safety, whilst utilising therapies to positively enhance behaviour change.
The course was implemented in line with evidence-based good practice. The content combines education and safety sessions with person-centred techniques from a clinical psychologist on a one-to-one basis, to engage the group and educate on the hazards and impact of fire. Therapeutic input from a clinical psychologist helps to identify the root cause of the desire to use fire in a harmful way. In turn, this allows coping strategies to be implemented, address the issue and promote positive behaviour change. The course allows all learners, regardless of their protected characteristics, to learn about teamwork, communication, understand and assess risk and understand the consequence of actions.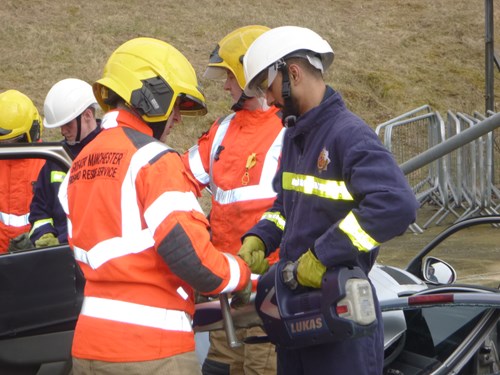 It is important to acknowledge that education can significantly influence in an offender's rehabilitation process. It can support attitudinal and behavioural change, develop employment skills, boost self-esteem and self-confidence, improve cognitive skills. These transformative effects of education have been found to help promote public safety and reduce reoffending.
Whilst it is imperative that fire safety awareness is embedded throughout the programme, there is a need to include other areas of help and support. Whilst many studies encourage the need to support people who have a history of deliberate fire-setting with education, evidence shows the importance of support with areas such as employment, housing and motivation.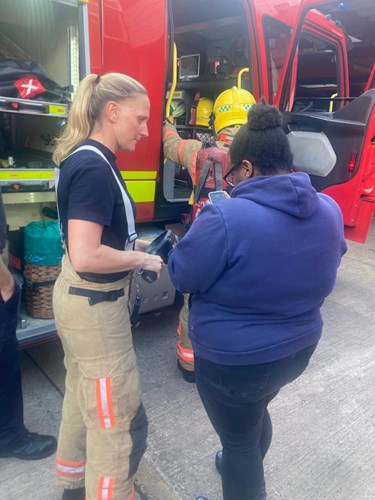 Atlas Programme Stakeholder document 
Atlas Programme Evaluation - 3 month follow up 
If you would like further information regarding The Atlas Project, or would like to support our work, please contact Emma Potts – emma.potts@manchesterfire.gov.uk or Pete Fitzpatrick – fitzpatrickp@manchesterfire.gov.uk